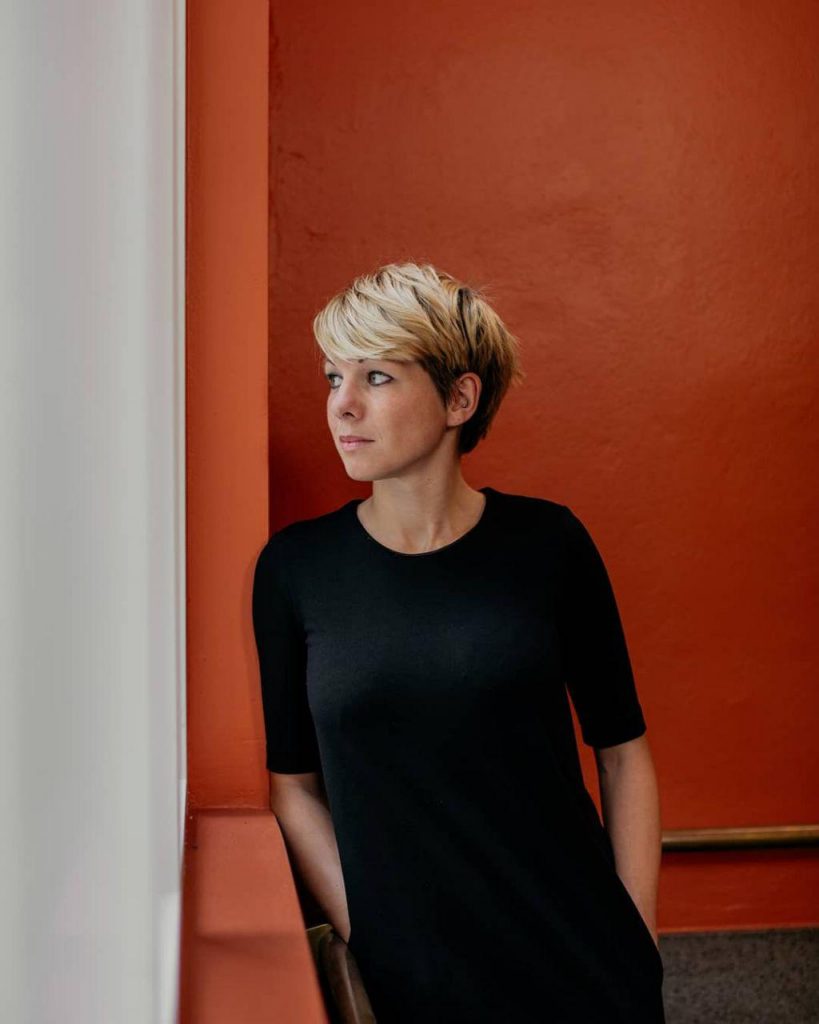 Sam Gora has a BFA in Art History (Universität Hamburg, UFPE Recife), a BFA in Fine Arts and Education (HfbK Hamburg and Universität Hamburg), lives and works in Hamburg, Germany.
founder and curator of Galerie LADØNS, Hamburg
part of Farbfabrique, Gängeviertel e.V., Hamburg
Exibitions
"Inner Reflections" with Hadas Emma Kedar, Veronika Burger, Nachtspeicher23, Hamburg, 12.-26.3.21
"Glas: Decisions 1-349", Xpon Art Gallery, Hamburg, 22.12.20 –
"Transparenzen", Online Gallery, Sept-Nov.2020, https://www.online-gallery.hfbk.net/
"Conditions of a Necessity" (Assembly), Kunsthalle Baden-Baden, 19.9-4.10.20
"Transparenzen", Galerie Genscher, Hamburg 17.-27.9.20
Group Exhibition at "Globe Gallery", Tuberculosis Hospital, Grabowsee, Oranienburg 21.-23.8.2020
"Voll 2020", Gruppenausstellung von KünstlerInnen aus dem Gängeviertel zum 11. Gängeviertel Geburtstag, Galerie LaDøns, 20.-28.9.2020

"Transparenzen", SP2, Berlin, 2.-17.8.2020
"The Situation Is" (solo), Window Exhibition at Nachtspeicher23, Hamburg, 15.-31.7.2020
"Empty Chairs: Decisions 1-998", (solo) Window Exhibition Galerie

LaDøns

, 24.6. – 6.7.2020
"Die Balkone Hamburg", Open Air Ausstellung der Klasse Sam Durant, 5. – 25.5.2020
"zuFALL", Xpon-Art Gallery, Hamburg – 26.3. – 1.6.2020
"8. März – Eine Ausstellung anlässlich des Weltfrauentages", mit Marthe Fock, Galerie LaDøns, Hamburg, 2020

"Preview 2020", Nachtspeicher23, Hamburg, 2019/2020
"Cleanser/Toner", LaDøns, Hamburg, 2019

"HOUSE-HOLD-MY-BODY" (solo), MOM Art Space, Hamburg, 2019
Yerewan Art Festival, Armenia, 2018
Millerntor Gallery, Hamburg, 2017
Copenhagen Photo Festival, Denmark, 2016
"Under Construction: Imag(in)ing Identity", Frappant Gallery, Hamburg, 2015
Ökomess, Tallinn, Estonia, 2014
8. Bremer Kunstfrühling, Bremen 2014
Preise/Grants/Residencies
Residency at Countdown Grabowsee/Globe Gallery, Oranienburg, 2020
ASA Grant for Bard College (DAAD and Ditze Stiftung), 2020
https://nachtspeicher23.de/index.php?id=327
https://www.kulturlotse.de/event/selbst-bestimmt-eine-ausstellung-zum-mrz-9133915992396532185
https://das-gaengeviertel.info/en/program/event-detail/termin/2019/09/12/event/tx_cal_phpicalendar/cleansertoner.html
https://das-gaengeviertel.info/es/programm/veranstaltungsdetails/termin/2020/06/24/event/tx_cal_phpicalendar/sam-gora-empty-chairs-decisions-1-998.html
http://panoramicum.de/tour2/zuFALL/krpano.html?xml=tour.xml
Artist Talk with me and Arne Lösekann about my work "Engagement Ring: Decisions 1-980" which I made for the exhibition "ZuFall" at the Xpon-Art Gallery, Hamburg (opened on the 26.03.20).